Vasa Trainer Pro adalah Alat untuk pelatihan berenang terbaik yang memaksimalkan kekuatan otot tubuh lebih spesifik dan total dalem berlatih berenang. Dengan alat Pelatih Vasa Trainer Pro Anda akan:
Tingkatkan Kekuatan lebih Spesifik
Tingkatkan Kekuatan Teknik Lengan ayun
Kembangkan Kekuatan Tubuh
Lakukan dan Mulai untuk menghasilkan kekuatan kaki
Dengan lebih dari 200 latihan fungsional dan khusus berenang, Alat Berlatih renang ini tidak tertandingi dalam daya tahan dan keserbagunaan. Vasa Trainer Pro akan menjadi "senjata rahasia" Anda di luar air.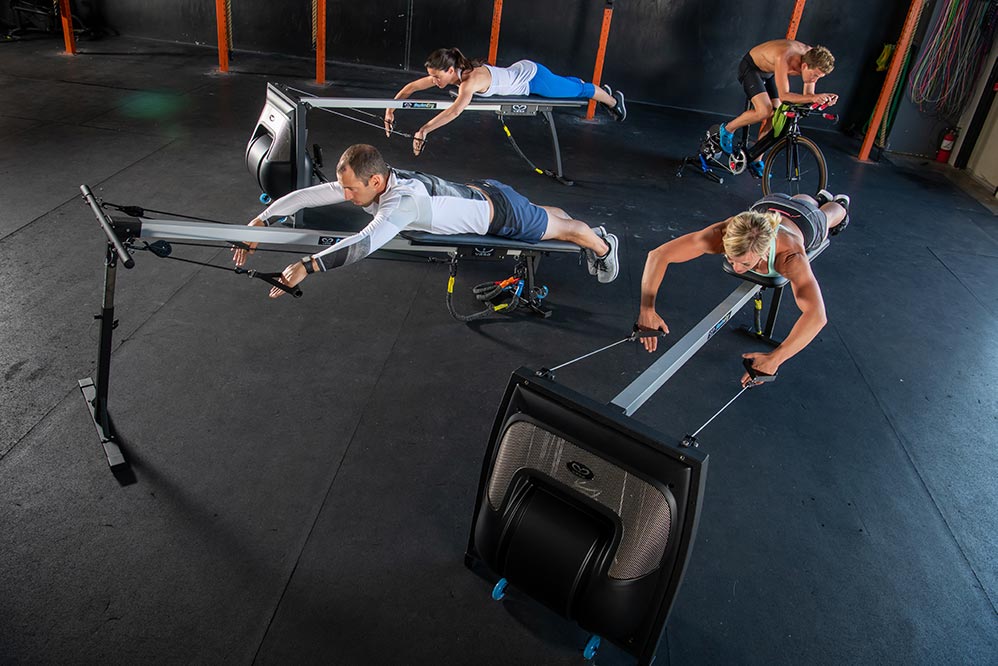 Vasa Trainer Pro sudah termasuk :
Adjustable Length Webbing Straps
Pulley Cable System (PCS)
Freestyle Extension Loop
Power Paddles
Exercise Handles
Stretch Cord
Assembly Hardware and Tools
Manual Instruksi Bergambarl
Vasa Trainer Specifications
Space Requirements:
Assembled Measurements: 91″ × 24″ × 29–41″ (231cm x 61cm x 74-104cm) LxWxH
For use: 120" × 48" (305cm x 122cm) LxWxH
For storage: 91″ × 24″ × 13″ (231cm x 61cm x 33cm) LxWxH
Frame: Commercial strength steel tubing coated with primer & epoxy powder coating for corrosion-resistance. (NOT ideal for extremely harsh, chlorine-rich pool deck areas).
Monorail: Anodized Aluminum Extrusion
Padded Bench: Pro Anatomic Tapered; 11.5″ – 13.5″ (W) × 35.5″ (L) (Users over 6' may require the XL Bench upgrade.)
Assembled Weight: 53 lbs. (24 kg)
Shipping Weight: 64 lbs (29 kg)
Shipping: Trainer is shipped in 2 boxes. Additional accessories may require additional boxes.